I have not participated in a blog-hop in awhile, and found out about this one through the lovely Amber over at
Goodnight Moon
. She was spotlighted for today on
Marine Parents
.
So, just want to introduce myself to my (potential) new followers, and say Thanks for stopping by if you came from the hop! If you are not here because of the blog-hop, maybe you should link up and join in?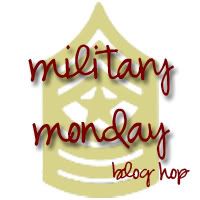 I should have a 'real' post again by tomorrow, and I already have a cool one scheduled for tomorrow over at
The Wifey Blogs
where I am a regular contributor.
Today's blog post can be summed up in two words:
*New followers, please feel free to leave a comment with your blog link so I can follow you back!