history was made this week. it's never happened before, and might never happen again. JARHEAD (aka hubby) and BONEHEAD (aka the teenager) both found a new song they liked, AND IT WAS THE SAME SONG!!!! I know, I'm picking my jaw up off the floor right now.
here's the history-making song:
in case you missed the info, that was "Pumped Up Kicks" by Foster The People. I guess I've been hiding under a rock or something since I have not heard of this band before this week, but they've got a good sound. reminds me a little bit of The Killers, maybe?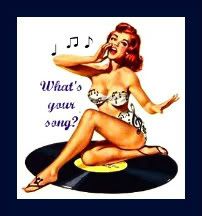 if you have not already linked up with the always-awesome AMBER, head on over to
goodnight moon
and do it now! if you're here because of the linkup, WELCOME! have a look around, make yourself at home.
(and don't be afraid to leave me a little comment love while you're here)